Over 1 Million Trucks Washed
Over 500,000 Houses Washed
Invest in Sparkle Wash,
Invest in You.
Learn how to run a successful business
in the service industry.
---
Request Information
Sparkle Wash designed the INDUSTRY'S FIRST completely self-contained mobile pressure washing system. Upgraded and improved over the years, to this day it remains the recognized benchmark in commercial grade cleaning systems.
The World's Leading Pressure Washing Company
Sparkle Wash is the WORLD'S LEADING pressure washing company with more than 88 units in the United States, Canada and Southeast Asia. No other system cleans as well and is so adaptable.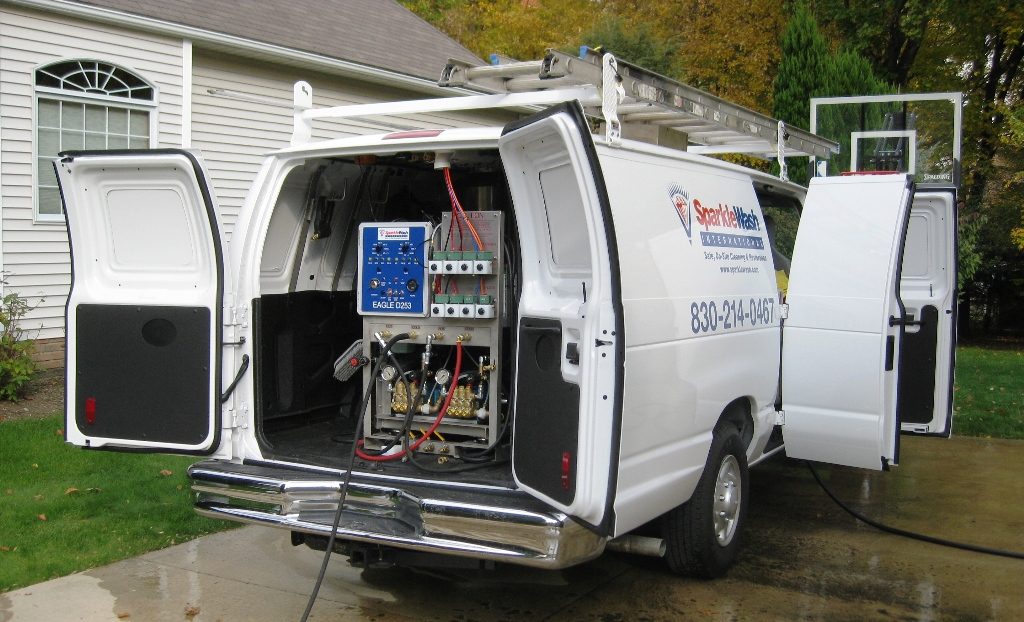 The PATENTED pressure washing equipment allows Sparkle Wash owners to perform countless jobs others simply can't. Plus… Sparkle Wash specialized ENVIRONMENTALLY SAFE cleaning products outperform all others hands down.
Because of superior technology and training, Sparkle Wash franchise owners can safely work on a wide variety of surfaces such as masonry, marble, granite, brick, stone, metal, rubber, vinyl, wood in a diverse array of HIGH DEMAND markets:
• Commercial – building exteriors, graffiti removal, retail plazas, apartment complexes, stadiums, restaurants, awnings, signs, parking lots, ice removal and more.
• Residential – home exteriors, decks, roofs, gutters, driveways, patios, patio furniture, sidewalks, wood fences, awnings, screens, swimming pools and more.
• Fleet – fleet trucks, buses, vans, RVs, railroad cars, ships, boats and more.
• Construction – new masonry cleaning, stain removal, precast panels, EIFS, striping, paint preparation and more.
• Industrial – factory floors, machinery, metal roofs and buildings, tanks, towers, stacks and more.
Distinct
 Competitive Advantage
Sparkle Wash owners have a distinct competitive advantage from the start. Armed with brand recognition, reliable equipment, environmentally friendly cleaning products, open territories, proven marketing and experienced support, Sparkle Wash franchisees operate at a higher level than the competition.
You too can benefit from the support of the WORLD'S MOST EXPERIENCED pressure washing experts. New franchise owners sign-on and launch their local business in only 2 to 3 MONTHS. They received complete training as well as everything they need to operate immediately at the industry's highest standards. The startup package includes:
Sparkle Wash Ford Commercial Transit van

Patented Eagle D253 equipment package
Sparkle Wash detergent package (30-day supply)
Accounting and administrative software
Fully optimized local website with Google AdWords support
Inbound marketing and social media support
Marketing collateral, uniforms, reference manuals
Office forms, letterhead and envelopes
Franchisee intranet platform
Better System; Better Income Opportunity
While no business is a sure thing, our customers and our franchisees would agree – a better system creates better results. The unique Sparkle Wash business model has been proven successful time and time again for decades.
With a typical ALL-IN INITIAL INVESTMENT of $52,100 – $121,500*, Sparkle Wash ensures you have the all tools you need to be a successful franchise. And, because we give you the expertise to pressure wash across commercial, residential, fleet, construction and industrial markets, you can be profitable year-round regardless of economic or seasonal conditions.
No Industry Experience Needed
Industry experience isn't important. Most Sparkle Wash owners had never done pressure washing before. What is important is a desire to build your own business, the ability to manage others and the confidence to sell truly superior, more versatile and more effective services.
Competitors lack the experience, knowledge, training and resources to be the pressure washing leader in your market. Sparkle Wash will give you the tools, the training and the inspiration to achieve all your personal and financial goals!
Join the Sparkle Wash Family!
Imagine how happy you would be with job security, a steadily growing income and plenty of markets for future expansion. Sparkle Wash can give you the tools, the training and the inspiration to achieve all these goals! So if you are actively looking to buy a franchise, please take a look at what Sparkle Wash has to offer.
Next Page: Who Is Sparkle Wash?
See What's Happening At Sparkle Wash
Request
The Sparkle Wash
Executive Summary
Get in-depth information on owning a Sparkle Wash Franchise with this free guide!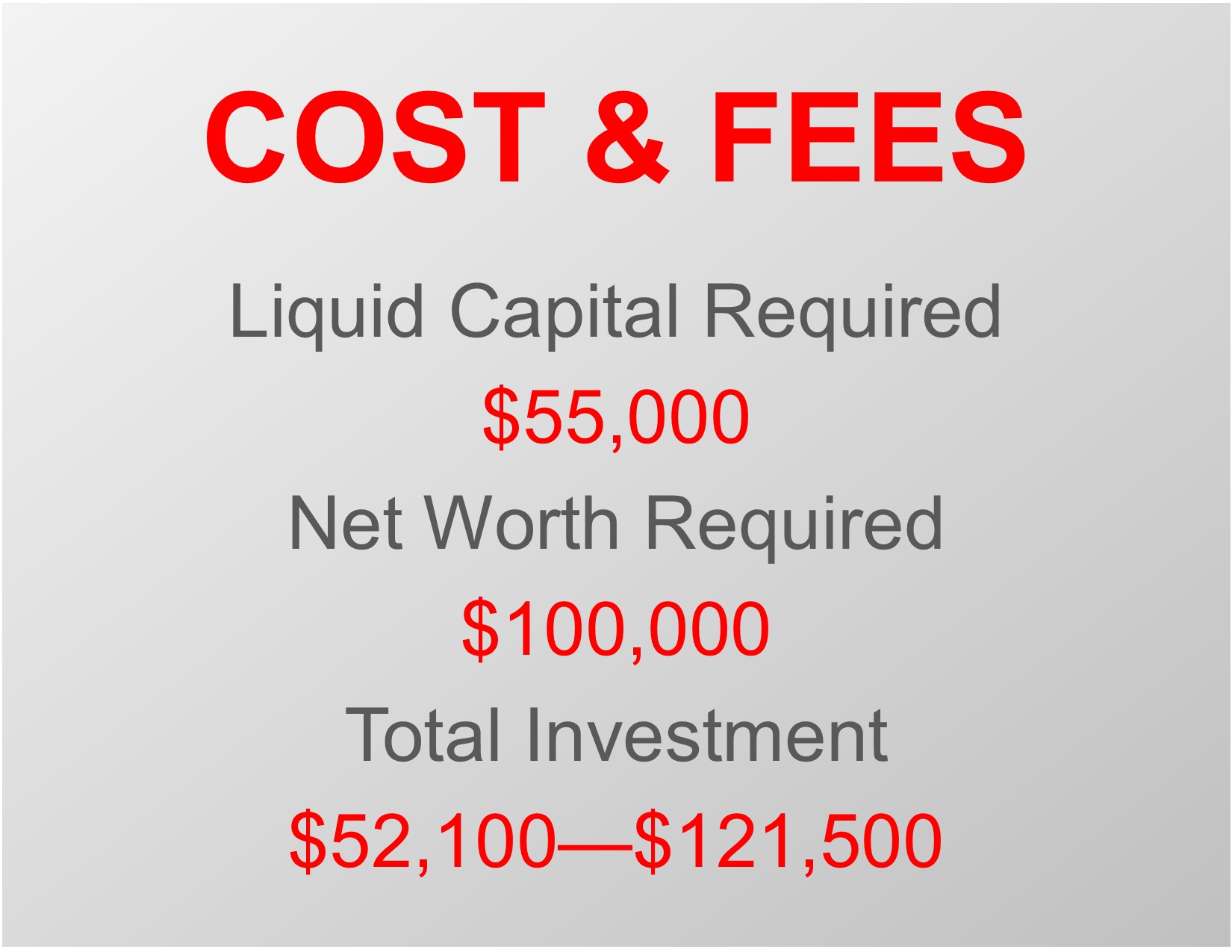 SEE WHAT OUR FRANCHISEES ARE SAYING…..
This post was written to announce the retirement of the owner of Sparkle Wash Trefethen.

To everyone. I have decided for personal reasons it is time to retire. I have not been to the last few meetings. I did want to thank everyone who I have had the pleasure of enjoying time with at the meetings and speaking with many times over the past 18 plus words. After I started in 2002 It did not take me long to figure out the whole pressure washing thing , but I never second guessed myself as to why I decided to become a SparkleWash franchisee, it was all the great people that were at H.O and the other franchisees. It was all the you that made pressure washing fun and showed me that there was a lot more to it than washing trucks. When ever I decided to look at something I knew nothing about I knew there was help a phone call away or a quick post on the forum and there it was , a few hundred years of combined experience ready to help. Getting into any business is a hard climb but with all the help everyone gave it really was not that hard, more of a self challenge. I learned a while ago that the only journey I will ever fear is the ones I have to take alone.
Thank you all again for being part of a great journey I have been on for 18 years.
Good luck to you in the future in what ever journey life takes you on.

Dave T. – SW Trefethen

I was laid off as an executive for a tech company that was sold abruptly and I found myself without a job and very few benefits to show for it. Then, in my next job, I never felt completely secure about my future. So that's when I decided to go my own route and looked into Sparkle Wash. I liked the idea of controlling my own destiny. Now I get to call the shots and grow as much or as little as I want. And I enjoy the freedom to operate my own company.

Greg G. – The Woodlands, TX

I have been a Sparkle Wash franchisee since 1998. I have found the business to be very rewarding and profitable. The freedom that being self-employed brings is impossible to measurable. There are many market opportunities under the pressure washing umbrella, which yields plenty of opportunities for business growth and success.

Chris Earll – Charlotte, NC

I consulted for people looking for franchise opportunities in the past. Sparkle Wash is one of the companies I looked at during this time. There are many benefits. It's a fragmented market, unorganized competition and multiple markets. For instance, if the fleet business I have dries up, I can focus on commercial or one of the other horizontally adjacent business segments.

And on a different level, I also wanted to be visible in the community and give back to it. This business allows me to do that. For instance, I give away 30 house washes as gifts for silent auctions each year. And I recently cleaned a cemetery. It's amazing how much a good pressure washing can improve the look of a place like that.

Lou L. – York, PA

Some franchise companies require a high up front commitment, Sparkle Wash was much more affordable – under $100,000. Sparkle Wash is much more affordable. Initially I looked at 250 franchises and ended up using a broker which recommended three and Sparkle Wash was at the top of the list. It took only a couple years to recoup my investment. Business is good and growing like I expected.

James P. – Puget Sound, WA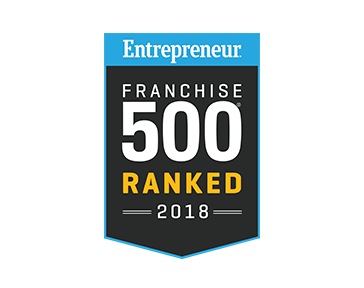 ---